What's group messaging?
Group messaging is a way to have more than one person involved in your Conversations. With TextNow, you can add one or more people to the same message thread and talk to all of them together. Here's how!

Starting a Group Message:
Starting a group message is the same on both the TextNow Android and iOS app, and on our web and desktop versions. For simplicity, we're showing you the Android version in these examples:
First step is to start a new text message. You can enter a contact's phone number, TextNow username if they're a TextNow customer, or name or nickname from your contacts stored on your device.
Group Management
Each person in the group has access to some group management options. TextNow users can access options through the Options button in the top right-hand corner, like this: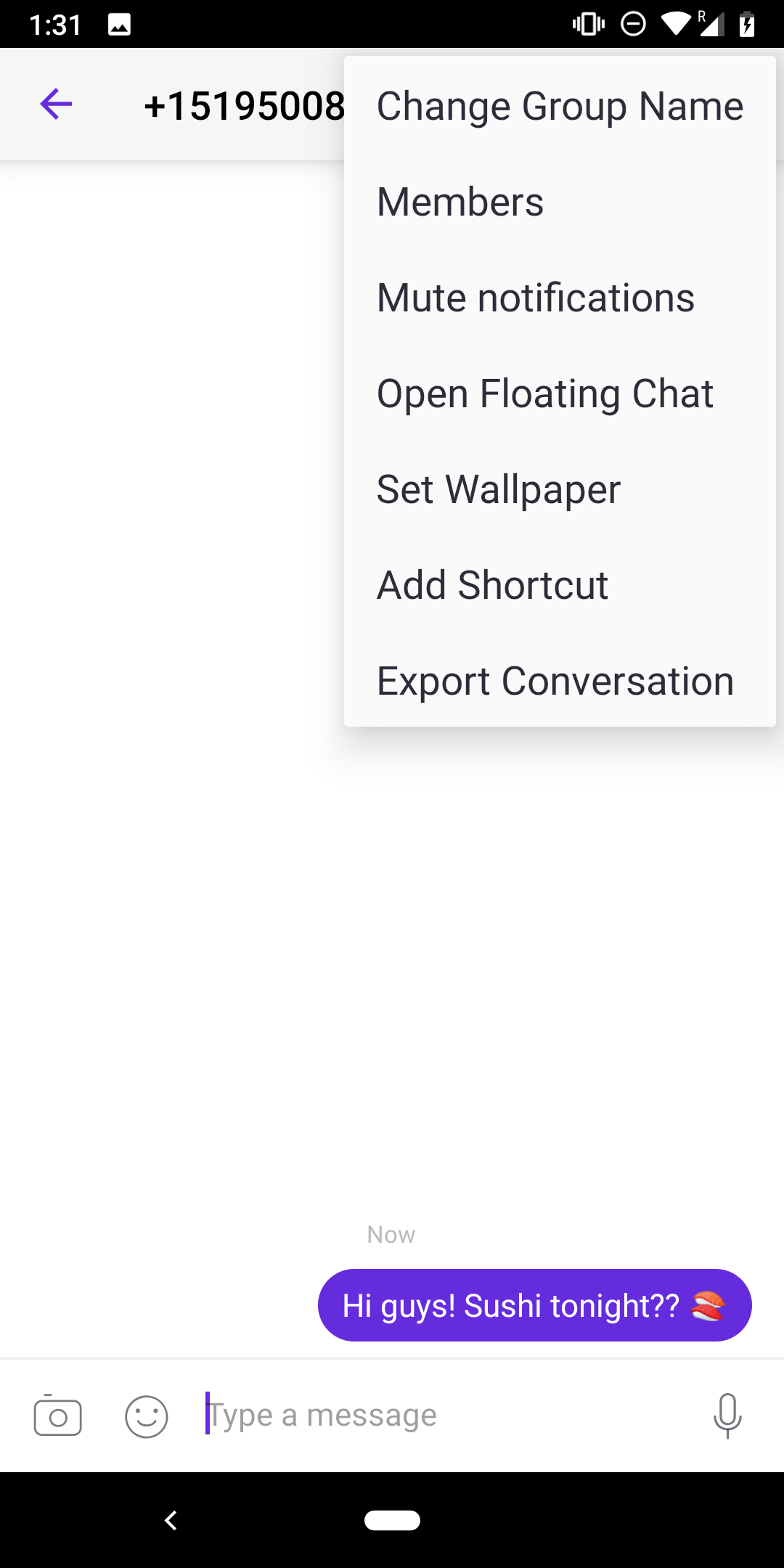 Mute notifications will mute the notifications for this specific group chat. Your other notifications will remain as they are.
Members shows you the current people in the group.
Open floating chat will open the group message inside a floating chat bubble, so you can access it from any page on your device.
Set Wallpaper will set the background wallpaper for this group chat.
Add shortcut will add a shortcut to your device's home screen to allow you to jump right from that screen to the group message.
Export conversation will export the current group conversation to a .txt file, email or other app on your device.
Block number will block the group message from appearing on your phone. You can leave the group entirely by blocking the number, and then deleting the conversation from your device.
---
Help! Group messaging doesn't seem to be working on my device!

Some Android phones may need to have group messaging turned on in their native Messaging apps. On your device, look for an app called Messages, and tap on the Advanced section of the settings menu. You should find a toggle for group messages there, which need to be turned on. Consult your phone's documentation for more information.