What's group messaging?
Group messaging is a way to have more than one person involved in your Conversations. With TextNow, you can add one or more people to the same message thread and talk to all of them together. Here's how!

Starting a Group Message:
Starting a group message is the same on both the TextNow Android and iOS app, and on our web and desktop versions. For simplicity, we're showing you the Android version in these examples:
First step is to start a new text message. You can enter a contact's phone number, TextNow username if they're a TextNow customer, or name or nickname from your contacts stored on your device, as seen below.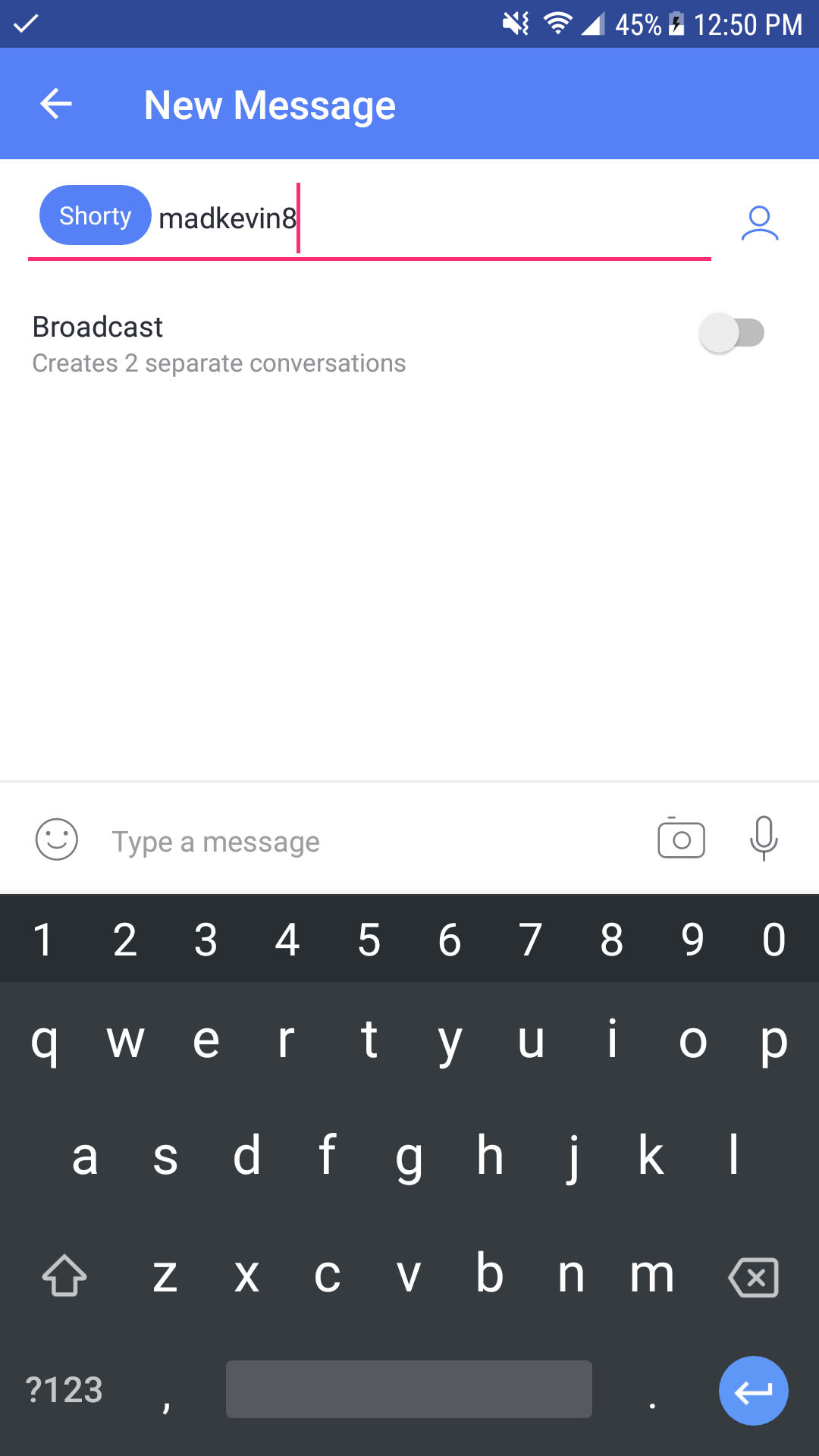 You'll also notice that there is an option to broadcast, rather than start a group message. Broadcasting is when you want a send the same message to multiple people, but also want to respond to each of them separately in their own separate Conversation. (With group messaging, everybody in the group sees all the responses.)
Name Your Group
When you start a group message, the name of the group is just the names or numbers you entered. Your contacts can change the group name by entering a new group name at the top of the message screen:

Group Management
Each person in the group has access to some group management options. TextNow users can access options through the Options button in the top right-hand corner, like this: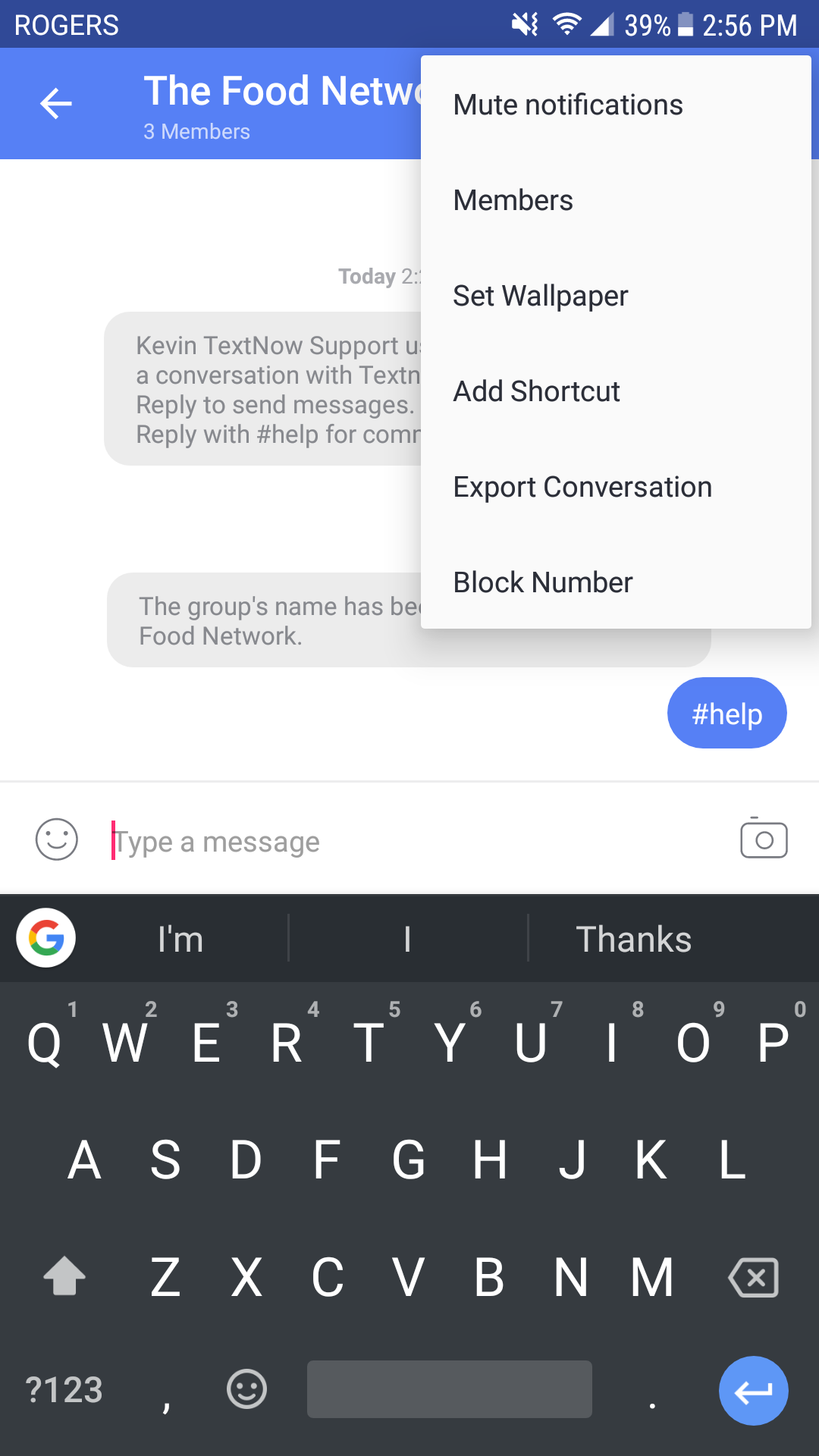 Non-TextNow users can access group management functions by using commands, starting with the # symbol. Here's the commands you can use, and what they do: 
| | |
| --- | --- |
| #help | Shows the command menu |
| #list | Lists the current members of the group |
| #invite | Invite another person to the group by entering #invite along with the person's number.  |
| #name | Change the way your name in the group appears. Enter #name along with the name change. Note this only changes your name within this group, not everywhere in TextNow. |
| #leave | Leave the group. |
| #textnow | Find out a little more about TextNow. |