If when you log in you receive the following error: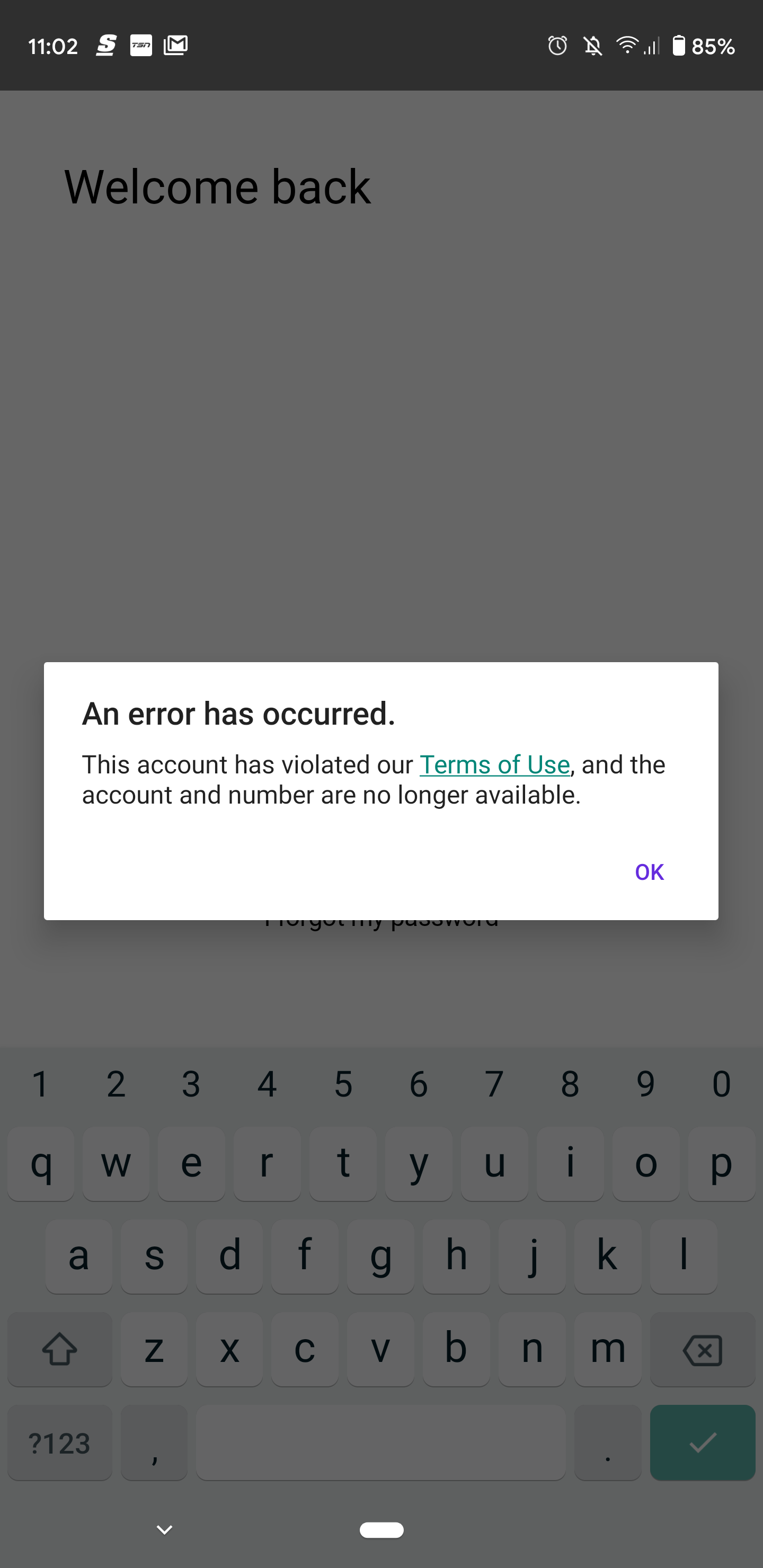 .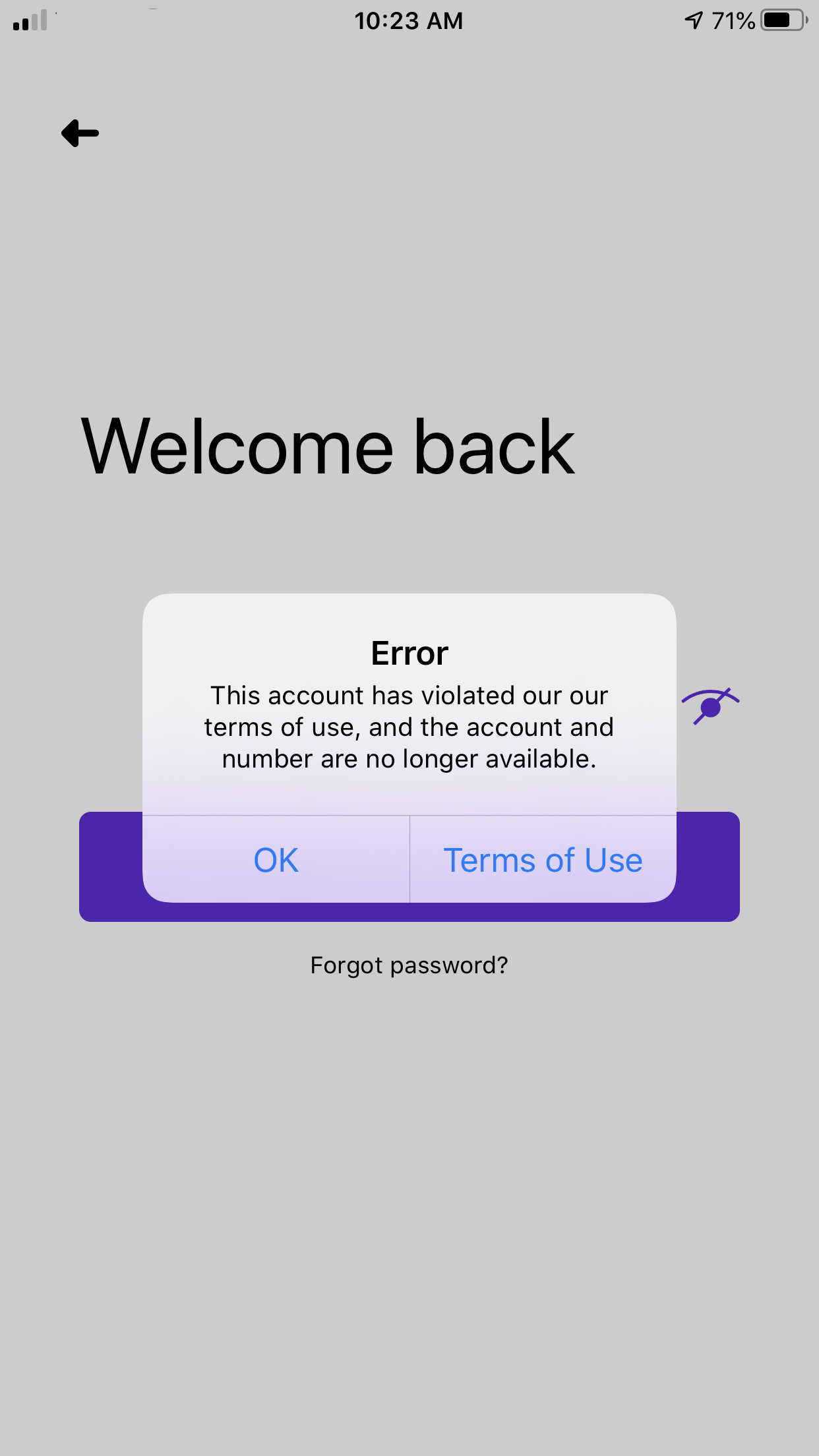 Then your account has been permanently disabled for violating our Terms of Use.
Customer Support is NOT able to re-enable an account in this state.
We strive to make sure that everyone is able to enjoy our great service. We totally get that you need to be able to communicate with family and friends for free. That is why any type of spamming, illegal, or otherwise harmful activity can lead to account disablement. For more information please visit our Terms page.
If you are not able to log in and you do not see this error please visit our other article for more help!