At TextNow we understand that not everybody uses the Internet for good. Often, the anonymity provided by internet services can result in abusive or harassing behaviour - everything from receiving unwanted texts or calls to fraudulent or otherwise illegal behaviour.

Our team is working diligently to prevent users from utilizing our service unlawfully. However, we often depend on our users to help us identify these spammers and now we've made it easier to report it.


TextNow Website (or if you're using our Desktop App):
If you receive an unsolicited link or message from a person who is not in your contact list you'll see an option to Report the number.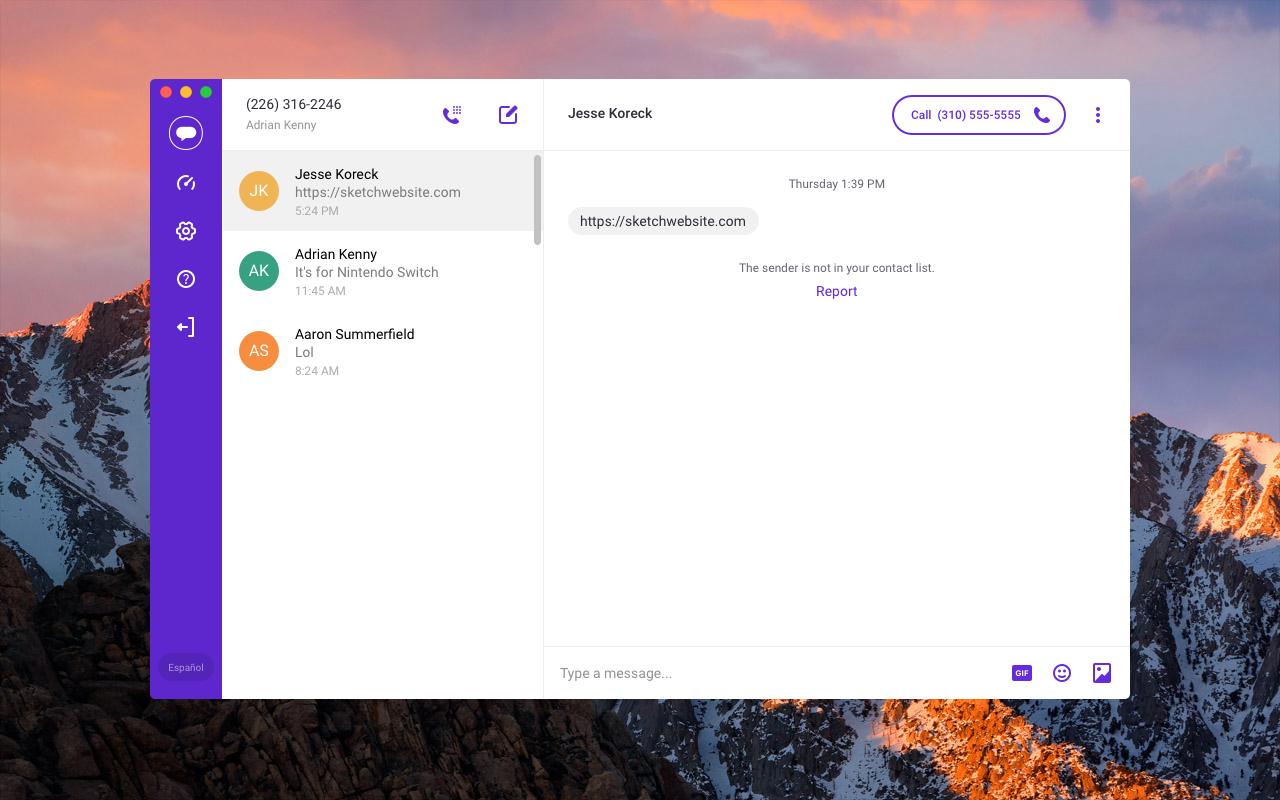 If you click on it you'll see the option to Block and Report Junk. This number will not be able to contact you again and the conversation will automatically be deleted.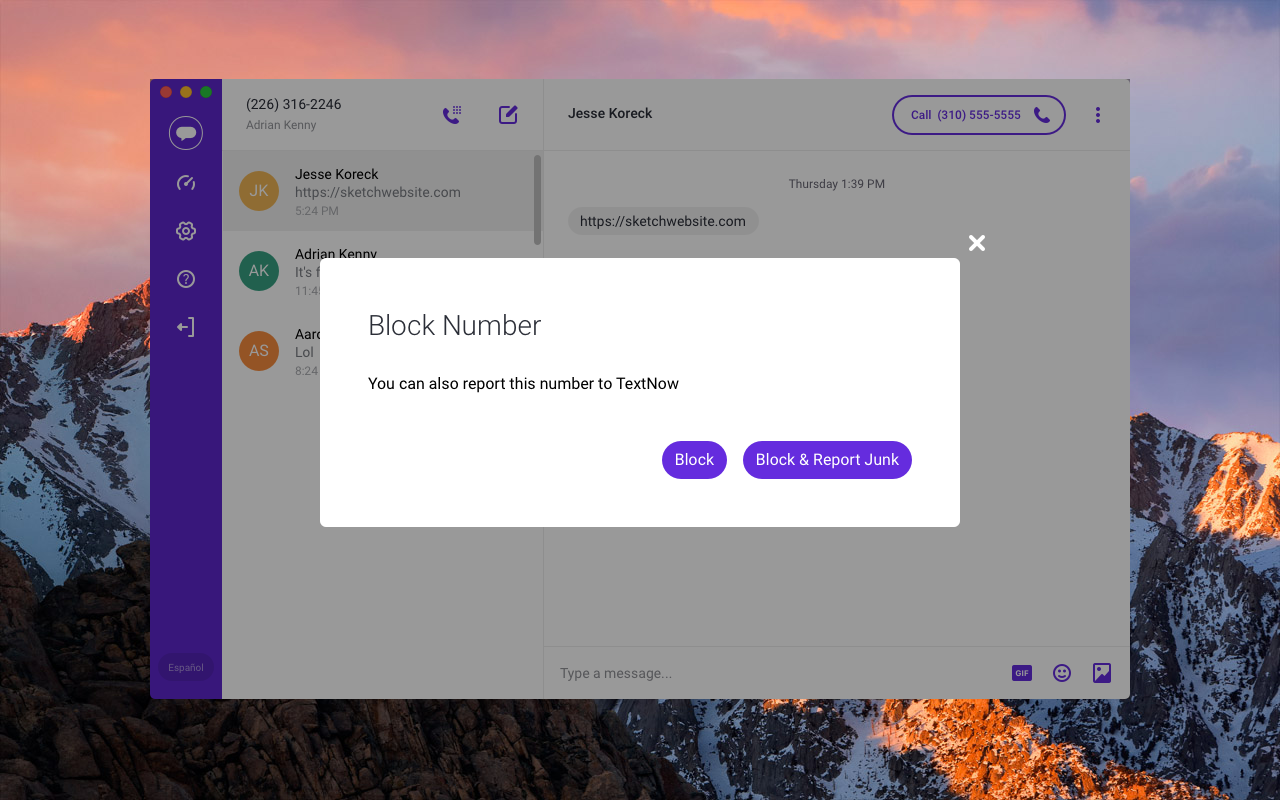 You will also have the option to report the number as junk even after you've responded to a conversation. Click on the three dots in the top right and click Block and Report Junk.
At the moment this option is only available in browser or on our desktop app. However it will be available on Android and iOS very soon!
Android COMING SOON:
If you're using an Android device you can press Report Junk to report this number as junk or spam. The message will automatically be deleted from your conversations.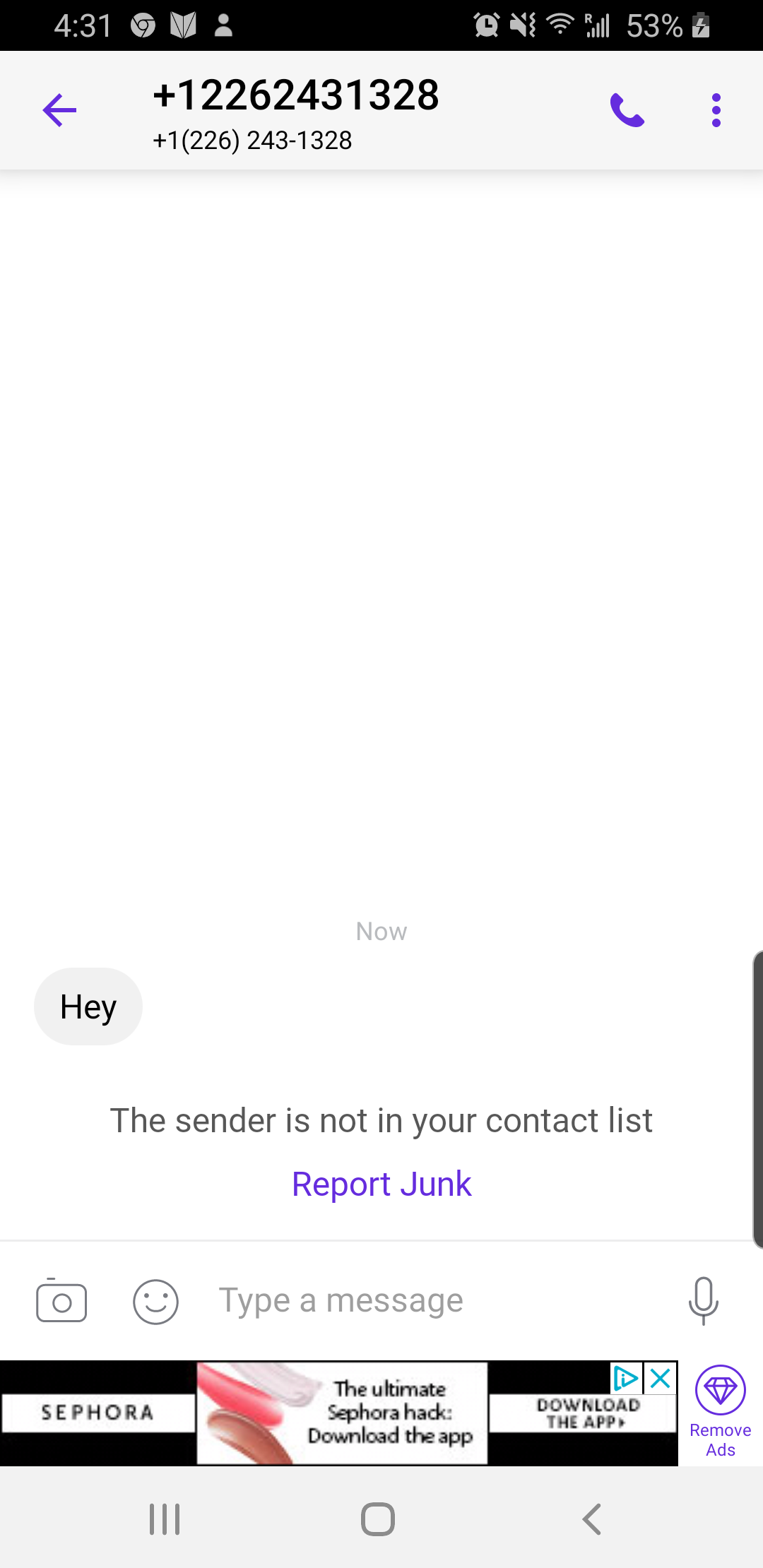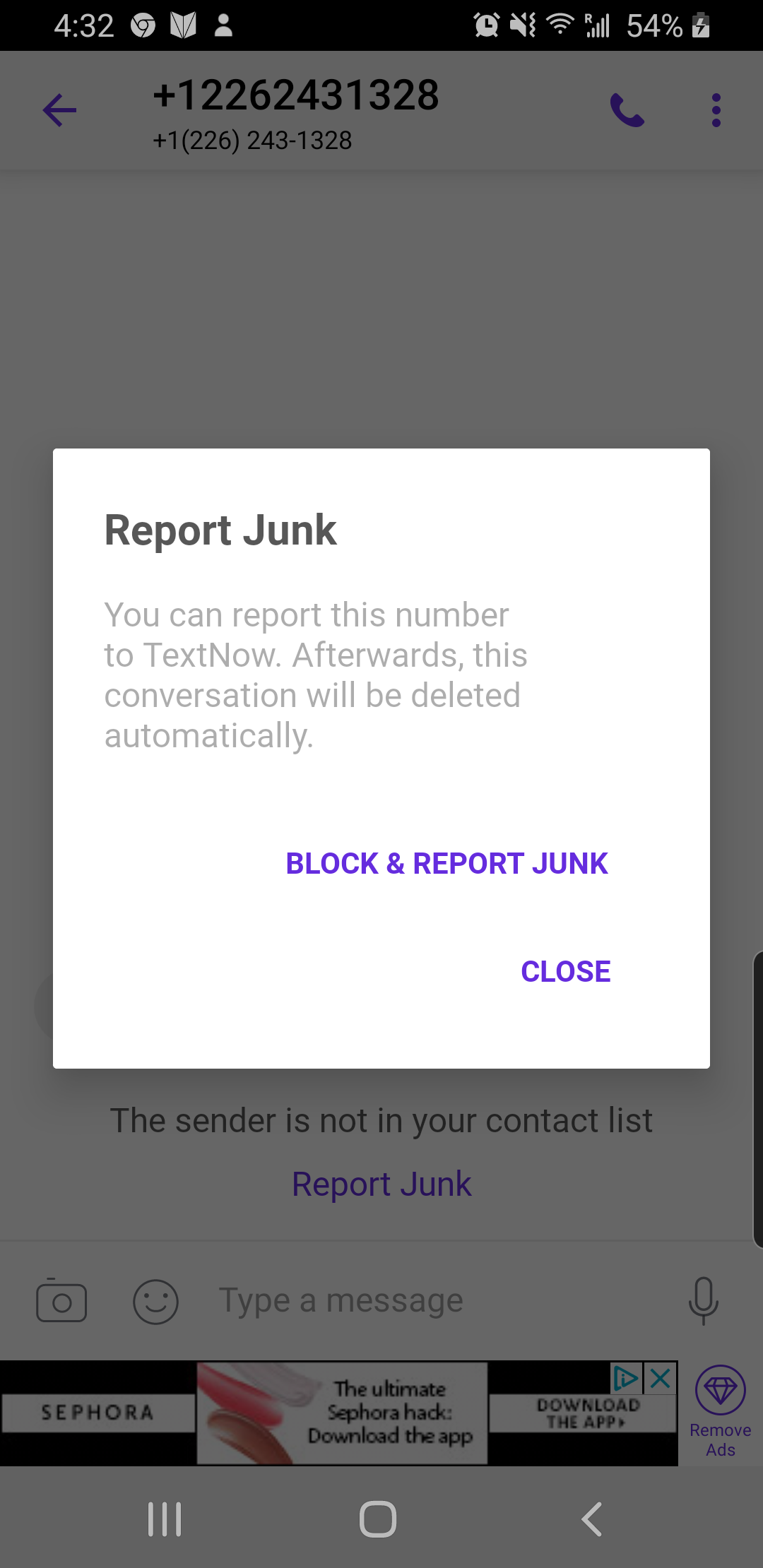 iOS COMING SOON:
If you have an iOS device you can report a number as junk or spam by clicking Report located right in the conversation window.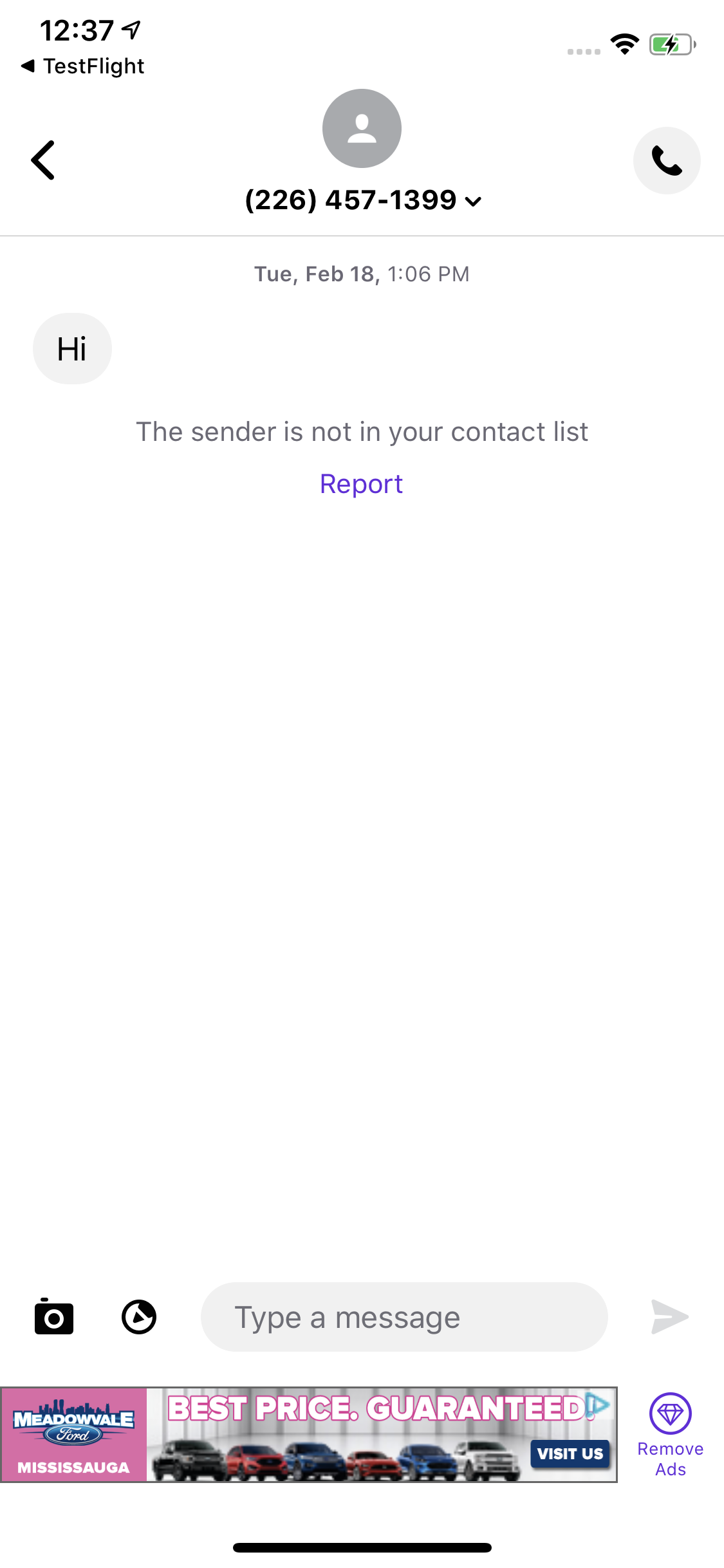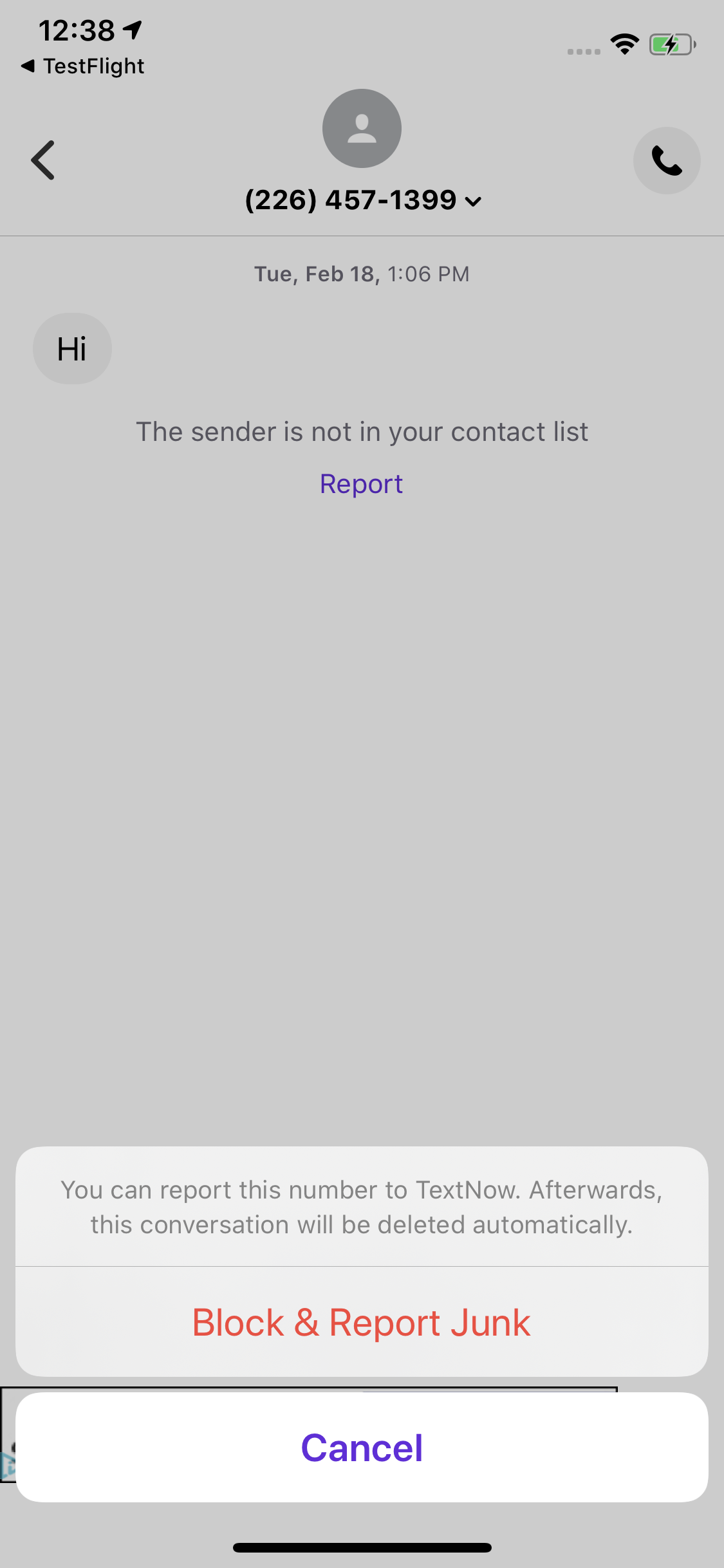 You can also report them even if you've already started a conversation with them. Press the arrow beside the number and you'll have a menu come up from the bottom with the option to either Block the number or Block and Report Junk.