Premium subscriptions are handled by either the Google Play Store (for Android), or the App Store (for iOS). They are charged through your accounts on those respective platforms. 

What that means is, as we have no access to your Google Play Store or Apple ID, we cannot cancel Premium on our end. It has to be cancelled by you, on your Google or Apple account. 
Luckily it's very easy to do. Open your TextNow app and tap where it says Premium on your main menu, which will take you to the Store page: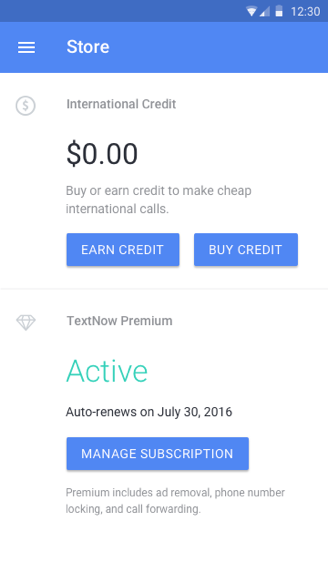 That's the page for Android but the iOS page is very similar. Tap on Manage Subscription to to to the page where you can cancel your Premium subscription.

You can also get to the same page on Android by going to the Play Store app, tapping on Subscriptions, and then tapping on TextNow.