What is TextNow Premium?
TextNow Premium bundles together our most popular premium features, now available at one low price!
Here's what you get with TextNow Premium:
Ad Removal: Removes the ad banners from the TextNow app.
Call Forwarding: Forward the calls to your TextNow phone number to any other phone number in North America or Canada.
Phone Number Locking: Locks your TextNow phone number to your account for as long as you have Premium, and your number won't be recycled for inactivity. 
Premium features are offered at monthly and yearly rates, and will auto-renew every month or year, respectively. Here's how you can turn on Premium
Tap your TextNow main menu to see the button to Get Premium: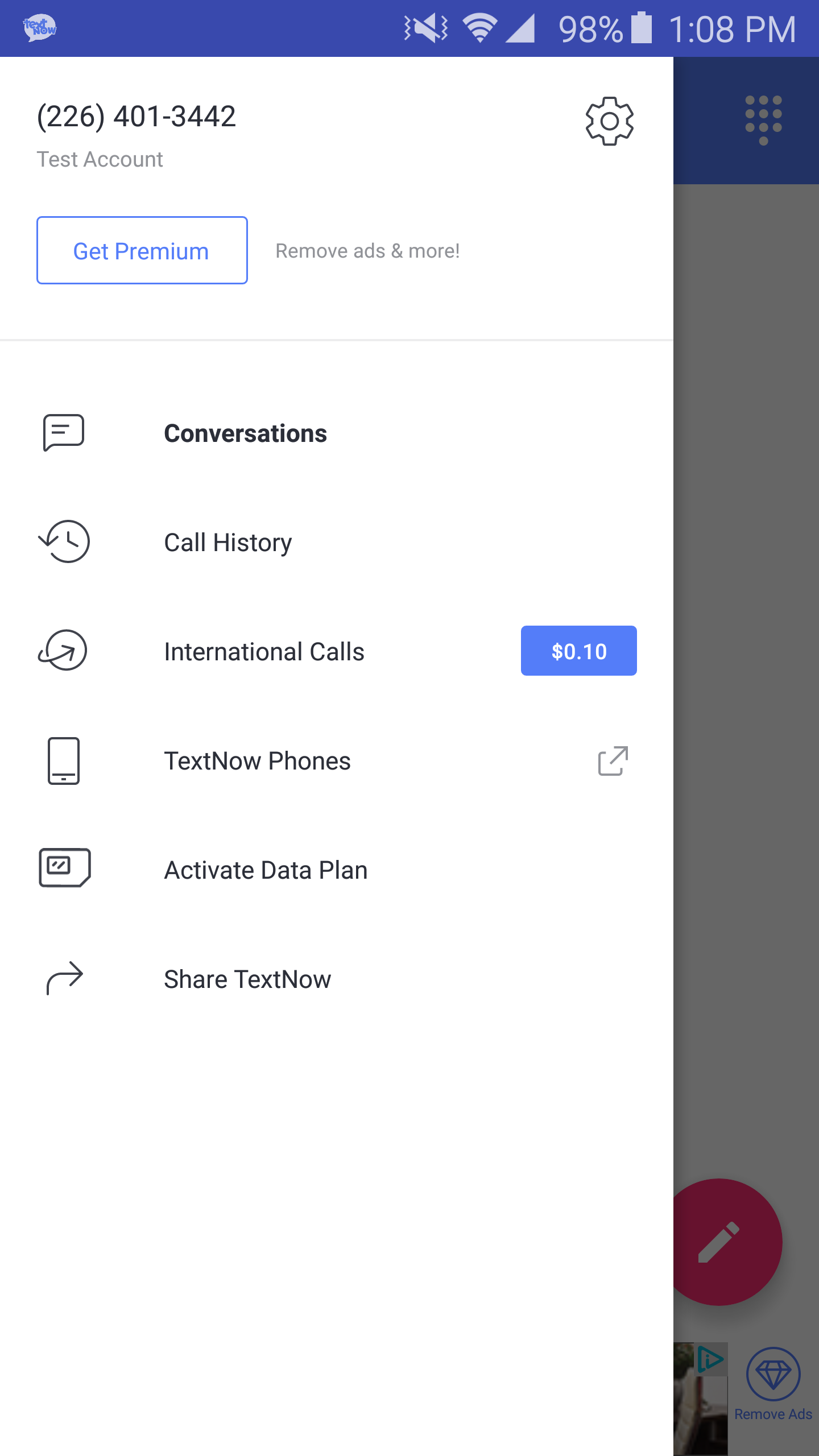 From here, you can choose to have your Premium feature auto-renew monthly or yearly.