TextNow is pleased to offer our users the ability to place calls internationally, to numbers outside the US and Canada!
While calling numbers inside the US and Canada is free over TextNow, to call international numbers requires credits. You can find out how much it is to call your international contact over on our international calling page.
You can also see a list of international rates in the TextNow app. Tap on the drop-down menu at the top right of the dialer, where it says Canada & USA, to see our current list of international calling rates: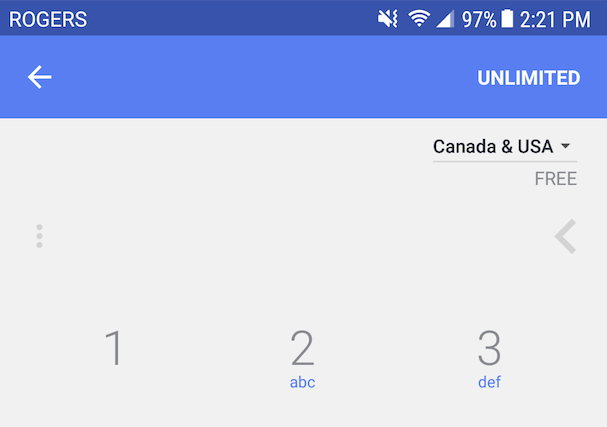 When you dial to an international number while using TextNow, the app will show you how much it will cost per minute as you dial. Once you hit the call button, and as soon as the call is connected, we will start deducting this rate from your balance each minute the call is connected.
Some countries have multiple rates for specific areas or types of calls (for example, to a mobile phone versus a land line). Be sure to look up the rate to the specific number you are calling and make sure it's ok before you start your call.
Add money or earn credits:
Online: My Account > My Wireless Account > Manage Payment > Add Money.

In-app:
1. Tap on the menu
> Account Balance > Add Money
2. Choose the amount you'd like to add to your account balance. The card on file will be charged.
Earn credit:
Tap on the menu
> Account Balance > Account Credit > Earn money for your account.
Help! I purchased credits accidentally! Can I get a refund?
As in-app purchases go through either the Google Play Store (for Android users) or Apple's App Store (for IOS users), you'll need to contact the Play Store or the App Store respectively for refunds.
You can find out more about how to get refunds from Google Play Store in-app purchases here.
For IOS users, click here for help on getting refunds from the App Store.
Help! I've purchased credits but I don't see them in my app. Where did they go?
Don't worry, it can take up to 48 hours for international credits to show up on your account. When the credits gets added to you account you will get a text message from us letting you know you can now use your credits. To potentially help speed up the process make sure your email is verified.