You can add money to your account to allow TextNow to place international calls, but you can also earn money towards your account through special offers available in the TextNow app!
On Android, launch TextNow and choose the Account Balance option from the main menu of the app. For iOS, tap on International Calls to get to the same page. 
On Android devices, you'll see the following: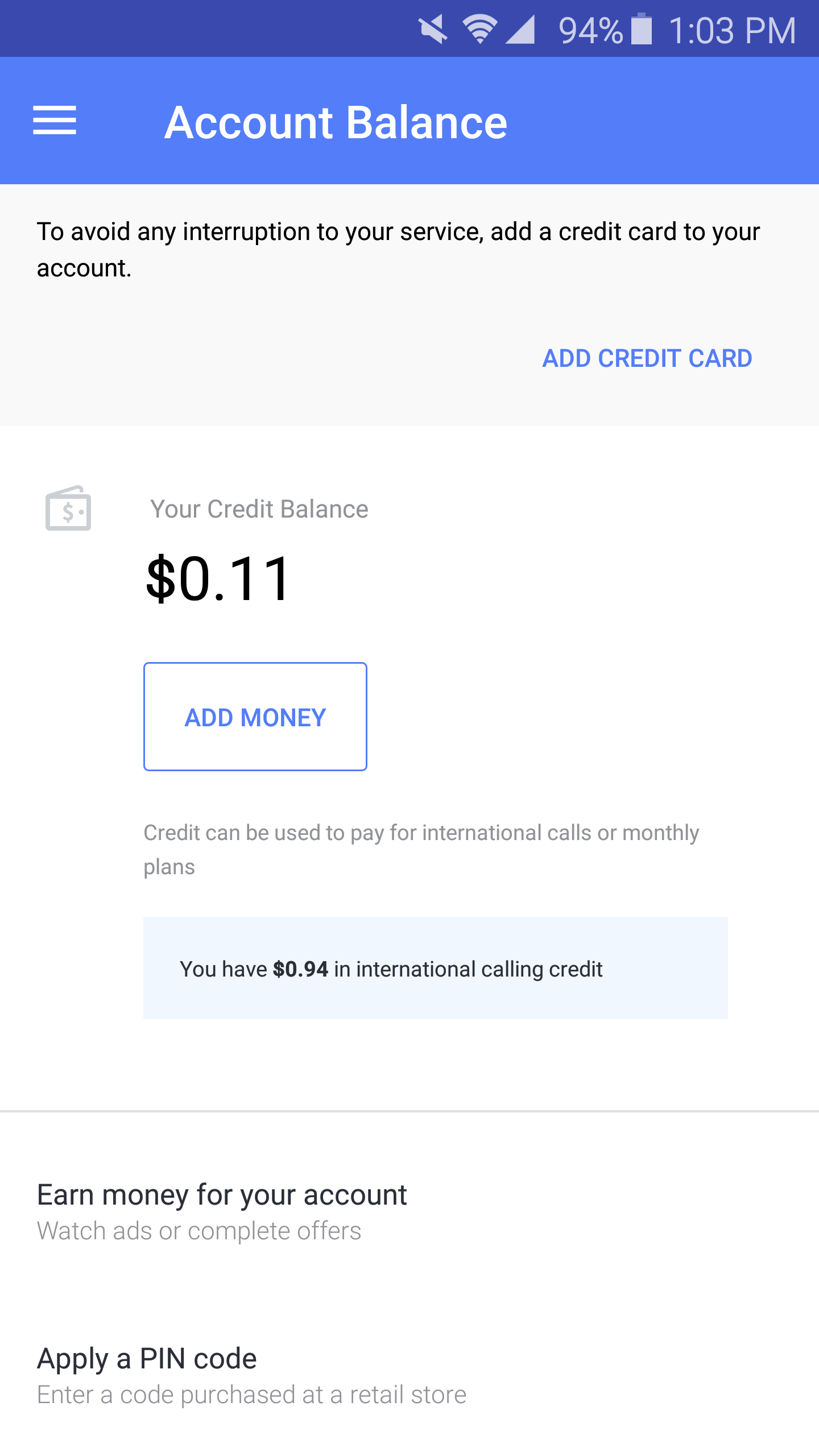 Tap on Earn money for your account and choose to either Watch Video or Install App or Complete an Offer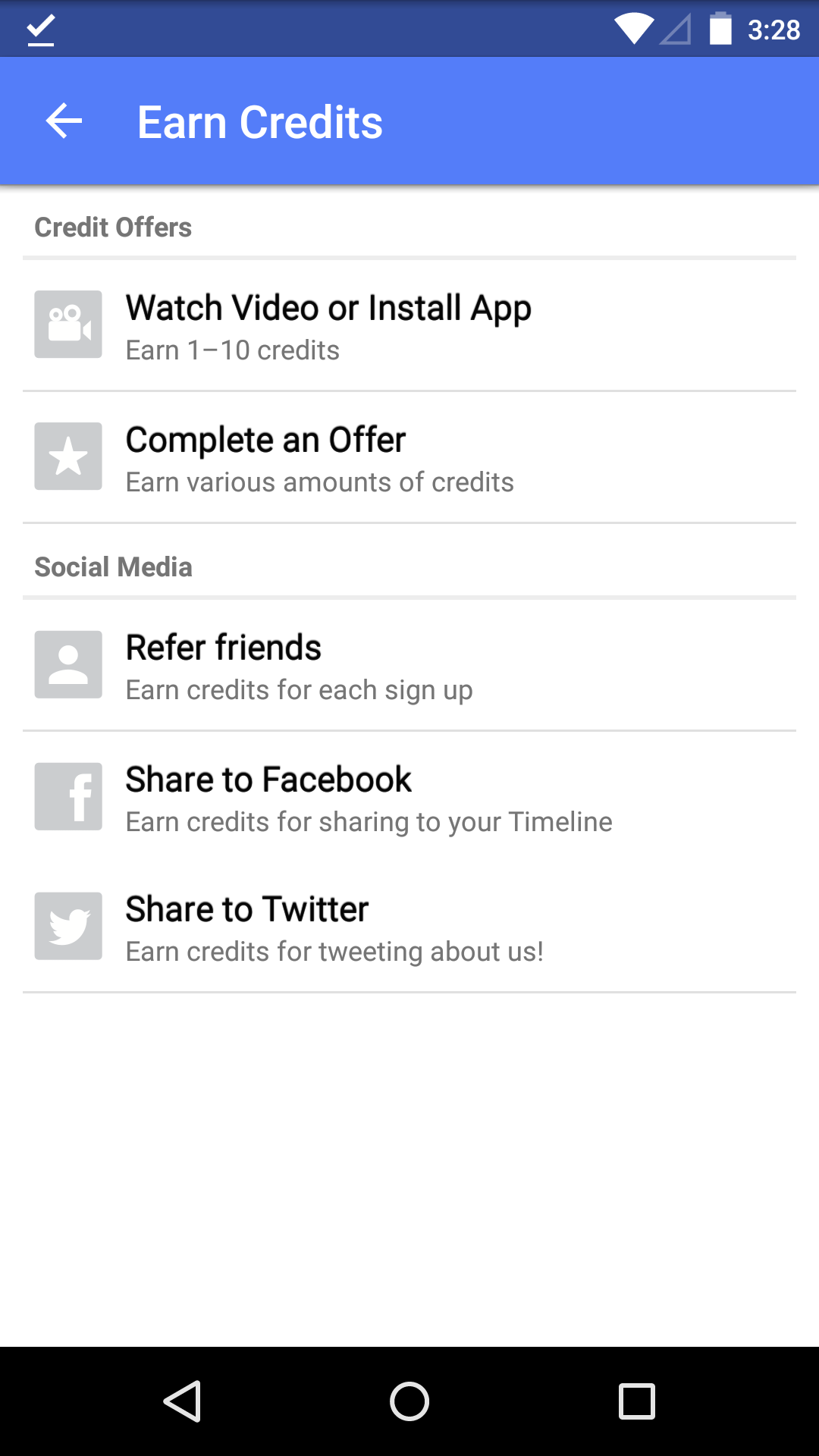 Tapping on Watch Video will show you a video which you can watch to earn the credits listed.
Tapping on Complete an Offer will show you a list of offers you can pick from to earn credits
After a video is watched the credits will appear on your account, please allow a few minutes if credits are not showing. All credit discrepancies will need to be taken up with the corresponding ad company if acquired by watching ads.