TextNow offers three-way conference calling, available to all tiers of TextNow users as part of our calling service. There is a maximum of 5 callers (including the host) on Android and 3 callers on iOS. Here's how to start a three-way call:
1. Open your TextNow app and place a call, either using the dialer or by selecting a person in your contacts.
2. During the call, tap on the icon with the phone and plus sign, on the rightmost side of the box.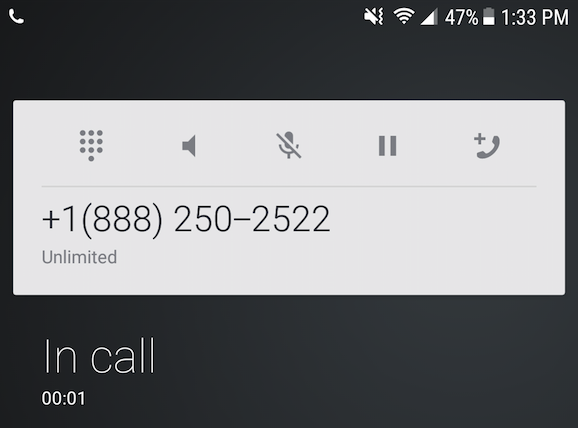 3. You should see the dialer come up again, allowing you to enter a new phone number or choose another contact to add to the call. Once you've added the second caller, the screen should look like this: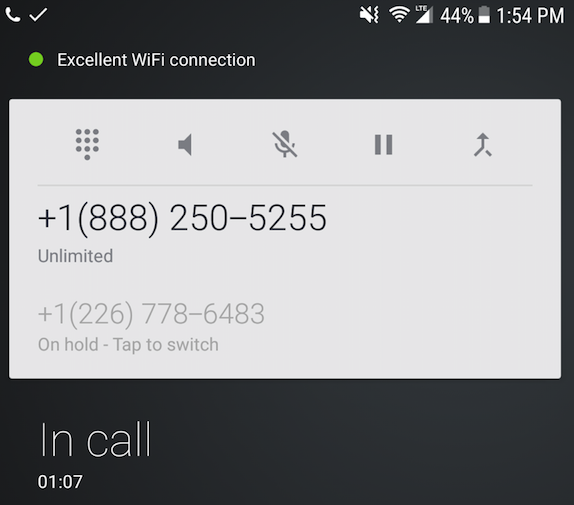 4. Once the second person answers, you can switch back and forth between the two calls (keeping the other caller on hold), or you can tap the upward-pointing arrow on the rightmost side of the box to bring them both into the same call.
5. If the phone shows Conference call (see below), as shown above, congratulations! You've successfully created a conference call. You can drop one of the people from this call by tapping where it says Tap to manage conference, or hang up the call to drop both callers.