You now have the option to choose from stickers as well as GIFs. (And for the record, we here at TextNow fall on the hard "g" side of the GIF pronunciation debate.) Here's how it works:
During a Conversation on the TextNow app, you'll see some words suddenly colored blue. These are keywords that bring up the stickers and GIFs suggested by the keyword. For example, typing the word sunny in this conversation...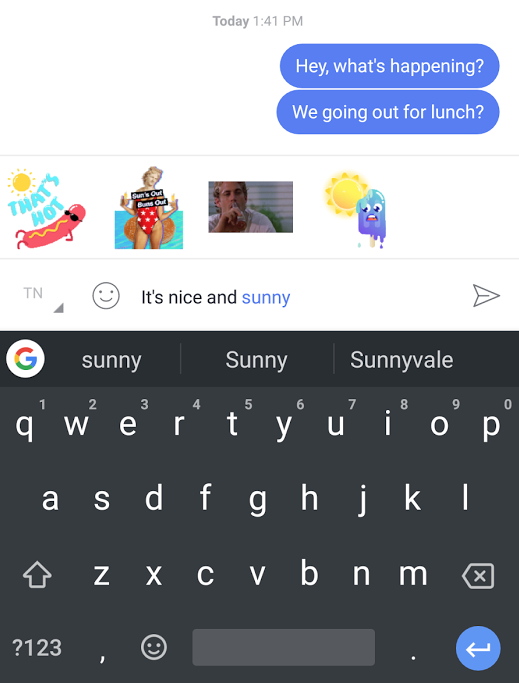 ... gives me some suggestions to include in my Conversation. Let's choose the hot dog: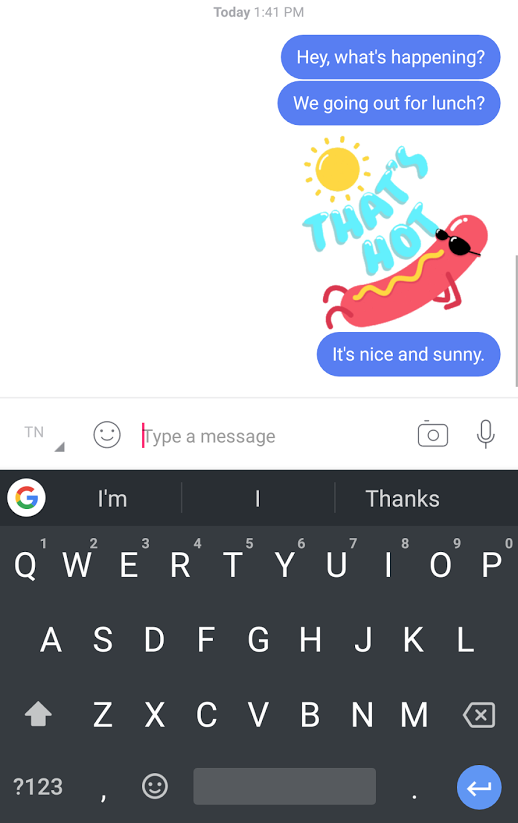 And voila! Now my contact can enjoy that delightful hot dog as well.
If you don't want these suggestions, you can turn them off in your main TextNow Settings menu, under Messaging. Turn the Suggest stickers and GIFs toggle on to enable the feature, and off to disable it.