With TextNow, you can now add an additional layer of security on your TextNow app for the Android operating system.
The new security features are under their own section on the TextNow options menu. Here's a rundown of how it works.
First, open your TextNow app and tap on the Options icon 

 at the top of the main menu. Then, tap on the Security section on that page, as seen below: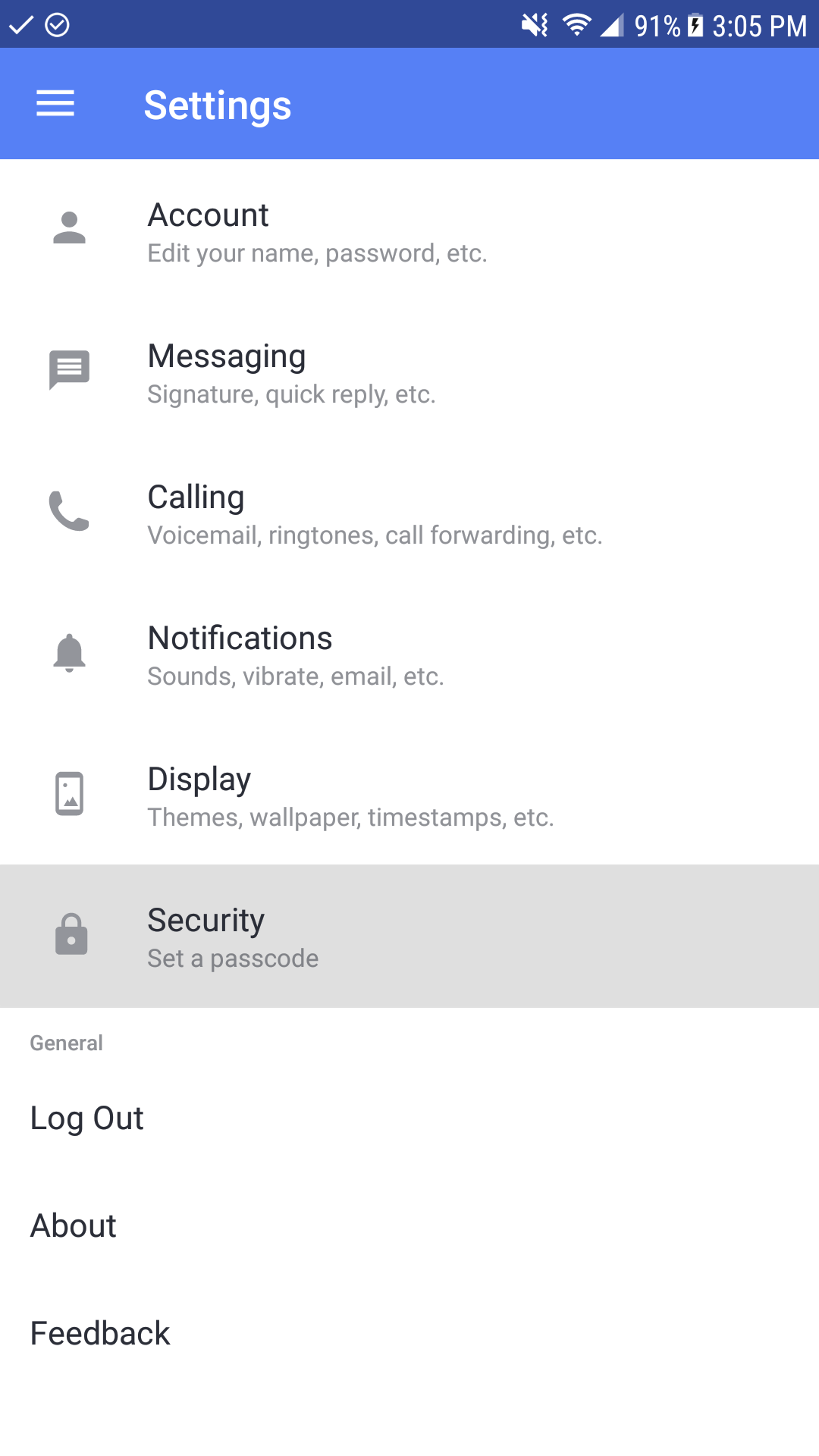 That brings you to the Security page: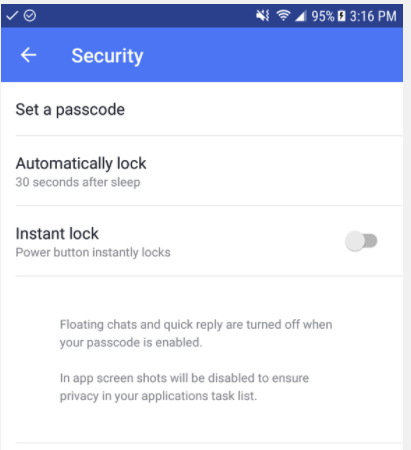 Set a passcode: Tap on this to set up a passcode for your TextNow app. This four-digit passcode is separate from any other code or pattern you have on your Android phone to unlock it, and is also separate from your TextNow account password. Remember your passcode, as we will not have any access to your code and we have no way to reset it if you forget.

Automatically lock: Set how long before the passcode lock starts. Default is 30 seconds after your phone goes to sleep, and you can set in it increments of 1, 2, 5, 10, or 30 minutes.
Instant lock: Turn this on to have your power button also act as an instant lock for the TextNow app.
Please note that floating chats and quick replies will be turned off when you use a security passcode, and the ability to screenshot the TextNow app will also be disabled.